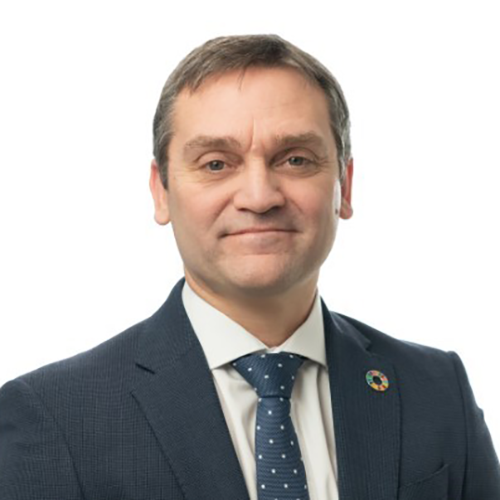 As Managing Director for the Global Built Environment at BSI, Andrew Butterfield is responsible for coordinating the global vision and strategy to enable a safer, sustainable, and resilient built environment. He works with and supports colleagues and teams around the world, operating across BSI's streams of knowledge solutions, training, assurance and consultancy.
Working in collaboration with industry stakeholders and clients, Butterfield drives innovation and product development activities to support new developments in the market, including the adoption of digital transformation, acceleration of smart city initiatives, and the circular economy.
Having more than 30 years of experience within quality assurance, testing and certification, Butterfield is a qualified Mechanical Engineer and ISO 9001:2000 Lead Assessor and has in-depth knowledge of market development for certification programs and systems within the built environment, from construction products to management systems across key industry developments, such as BIM, innovation, and smart cities.