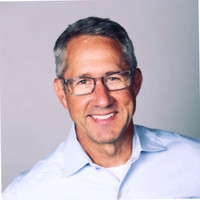 Microsoft Responsibilities/Contributions – Mouton is responsible for datacenter procurement & construction execution for all Microsoft datacenters. He belongs to Microsoft's Cloud Operations + Innovation organization (CO+I). He leads a global organization of ~300 procurement and construction management professionals and outsourced staff. Doug manages an annual Capital budget of $4 billion USD. At any time, there are ~25,000 workers executing on the construction of our datacenters around the globe.  
As Microsoft cloud customers grow, CO+I provides the infrastructure to support that growth. Mouton's team is responsible for the safe and ethical execution of construction and procurement of all Microsoft datacenters, ensuring customer demands are met while remaining competitive in the market from a cost and schedule perspective. This includes Microsoft build's, leases and hybrid delivery models. 
Pre-Microsoft Work Experience – Prior to joining Microsoft in 2014, Mouton worked as Group Vice President for JACOBS, Buildings and Infrastructure Program Management Construction Management (PMCM) worldwide. In this role he was focused on major building and infrastructure programs in key markets including; Transit, Healthcare, Telecom, Water, Education, Federal Civilian, Utilities, Tunneling, DoD, Aviation and Highways. Mouton led a team of approximately 1,000 employees working on over 100 concurrent large-scale projects across the globe.\
Mouton also has more than 33 years in the Army National Guard, giving him a diverse leadership background with experience including serving periods of active duty for The Global War on Terror (Engineering Battalion Commander, awarded Bronze Star), Hurricane Katrina (Engineering Brigade Commander, awarded Legion of Merit) and other domestic events; commanding units from 30 to 3,000 strong.