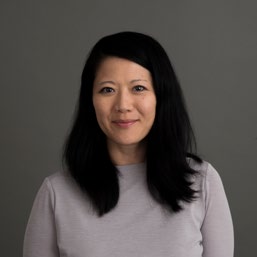 With nearly 20 years of experience in varying typologies, Judy Ou brings a unique approach to project design, development, and construction. Judy analyzes projects from many perspectives to promote the best integration of inspiration, innovation, technology, and functionality for each project. 
For the past 10 years, her leadership in and engaging approach on the New Stanford Hospital has proven her ability to successfully manage teams, consultants, clients, and contractors, ensuring efficient project progression and implementation of the goals and vision of a very complex project. The project totals 1.1 million square feet and boasts a construction cost of $1 billion dollars.

Judy has served as project manager for the New Stanford Hospital continuously since the programming/masterplanning phase through construction, ultimately working in the Big Room at Stanford alongside the client, consultants, and contractors, reaching upwards of 200 individuals. Her duties included serving as the project manager for the exterior envelope, site, garage, landscape, and main interior public space scopes during the construction administration phase and working closely with the client and contractor in a co-location environment to resolve issues and facilitate construction. She also led the design team, during the pre-construction and construction phases, managing the precast and curtainwall design-assist sub-contractors -- developing performance criteria, facade detailing, and facilitating extensive mockup and field performance testing. She also served as the design team lead for the development and coordination of the exterior envelope and waterproofing systems, from design development through permitting and construction, coordinating and producing digital and physical facade form and material studies, digital detail modeling, preparing environmental analysis for the envelope, producing renderings and client presentations, and managing and evaluating cost.