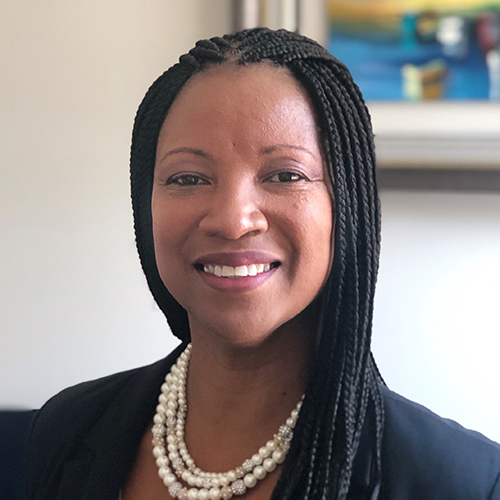 Lakisha A. Woods, CAE, is President & CEO of the National Institute of Building Sciences (NIBS). Woods is responsible for leading the organization's dedicated team of professionals, enhancing its value, visibility and growing relationships with its members, clients, public agencies and partners. She also leads efforts to expand NIBS programs and markets, while growing and strengthening its membership base.
Prior to joining NIBS, Woods served as the Sr. VP & Chief Marketing Officer with the National Association of Home Builders (NAHB). There, Woods led a 27-member team responsible for all marketing and revenue-generating programs, including sponsorship sales and partnerships with major national companies.
Woods currently serves on the American Society of Association Executives (ASAE) Board of Directors as Secretary/Treasurer and serves as Vice Chair of the U.S. Green Building Council Board of Directors, where she previously served as Secretary/Treasurer. Woods also serves on the Advisory Board of Crosswalk and has spoken at numerous national and international industry events. She holds a Bachelor of Science degree from the University of Maryland in College Park and lives with her husband and daughter in Howard County, Maryland.