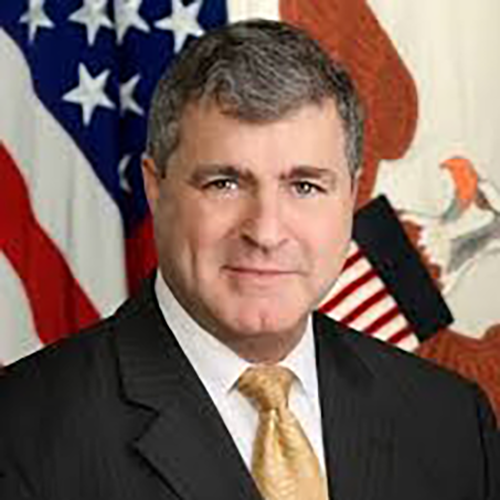 Lucian Niemeyer serves as the CEO and Chairman of the Board of Building Cyber Security, a private sector, non-profit organization enhancing global safety through the development of cyber security protections for smart technologies, buildings and communities. In this role, he applies his expertise and experience to the nexus of facilities, real estate, and technology to mitigate the risk and impacts to society from the growing threat of cyber incidents.
Over three decades, Niemeyer has served in the White House, the Pentagon, and in Congress providing budget, policy, and management leadership for U.S. national security programs. He served as an Assistant Secretary of Defense managing the world's largest real property portfolio, encompassing 28 million acres on 500 installations in the Department of Defense with over 500,000 buildings valued at a trillion dollars. Niemeyer was responsible for identifying and mitigating risk to national security programs, as well as improving energy and environmental resilience, in the construction, sustainment, and modernization of facilities and related infrastructure. He also represented the Department in all major real estate acquisitions, transfers, protections, and divestitures, working with communities around the world to promote compatible economic development.
Niemeyer also founded in 2014 and currently directs The Niemeyer Group, LLC providing public and private sector clients strategic advisory services for economic and business development. He is an Air Force veteran with 21 years of active and Virginia Air National Guard service. He holds a Bachelor of Architecture from the University of Notre Dame, a Master of Business Administration from The George Washington University, and a Master of National Security and Strategic Studies from the Naval War College.