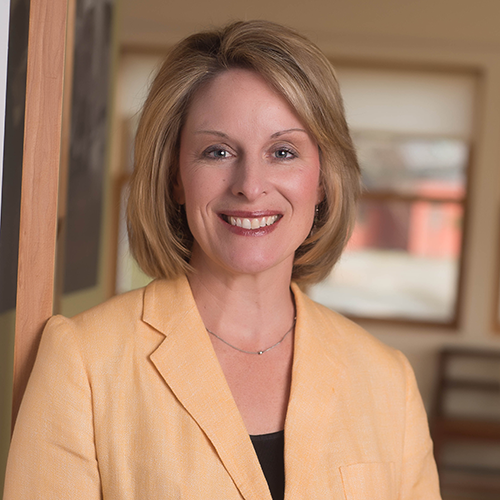 Vicki Worden is the President & CEO of the Green Building Initiative, a non-profit organization dedicated to making buildings healthy places to live and work while reducing their impacts on the environment. GBI makes aspirational goals achievable through user-friendly tools built upon comprehensive standards and supported by outstanding staff and expert assessors. GBI has third-party certified thousands of buildings across North America.
Before taking the helm of GBI, Worden served as President of Worden Associates, Inc., a consulting firm, from 2005 to 2015 where she progressed sustainability goals in sectors that included government agencies and international non-profits. Her firm consulted on a diverse group of industries such as solar, wind, housing, parking, furniture, mattress, composites, wood products, and rainwater harvesting. She supported clients with expert facilitation, strategy development, and reporting while bringing to bear expertise and knowledge in stewardship, environmental, social, and governance issues.
Worden has previously served as the chair of the National Institute of Building Sciences Consultative Council, was a judge of the White House 'Closing the Circle' Awards, and served as the President of the Maine Women's Network. She is an accomplished public affairs and association management professional holding an MBA from Loyola University in Maryland and a Bachelor of Arts in Political Science from West Chester University. She also earned the Institute for Organizational Management (IOM) credential from the United States Chamber of Commerce.