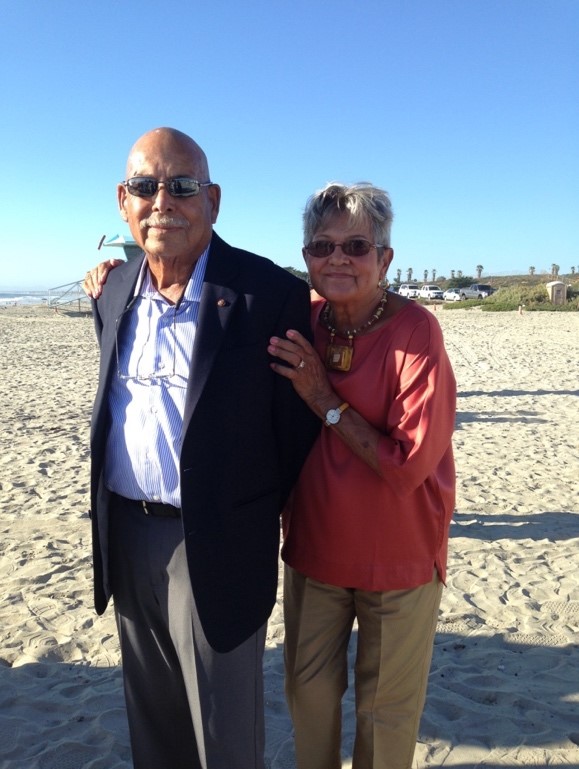 The Betty and Mort Marshall Memorial Scholarship Fund has been established in loving memory of two soul mates that loved, lived and shared their blessings with others. Betty and Mort's love story began in Washington, DC and flourished over 66 years together during which they touched the lives of countless people with their kindness, generosity, wisdom and humor.
Mort Marshall was the first member of the National Institute of Building Sciences when it was established in 1974. His dedication to the organization helped it flourish and grow and his leadership as past Chair of the Board and active member on many councils and committees were key to our success.
On April 26, 2018 Betty lost her courageous fight with Breast Cancer. Cancer was no stranger to Betty and Mort. Mort had four bouts cancer between 2005 and 2017. No matter what life threw at them, Betty and Mort always remained positive and reflected on how fortunate they were and the good life that they shared. On June 13, 2018, two days before Betty's memorial service, Mort passed away suddenly.
In loving Memory of Betty & Mort Marshall, and in celebration of the distinguished career that Mort enjoyed with Betty's support, a Memorial Scholarship has been established to promote diversity in the building sciences and benefit students pursuing a career in architecture and engineering at a Historically Black College or University.
The establishment of this annual scholarship was made possible because of a generous endowment from Betty and Mort, a sponsorship from the National Institute of Building Sciences and contributions from friends, family and colleagues.
2020 Scholarship Application Details
Applications Due: December 31, 2019
Recipients Notified: February 10, 2020
Number of Scholarships Awarded: Two; One for a student of Architecture, One for a student of Engineering
Scholarship Amount: $5,000 (Architecture) and $5,000 (Engineering)
Application Requirements:
Online Application 
Essay questions
Resume
Official transcript
One letter of recommendation from a professor or practicing professional Architect or Engineer. The letter needs to be on letterhead, signed and include an official email address.
One advanced-level architecture or engineering project with written description. Work done with a single partner may be submitted, but it must include a description of the applicant's specific contribution.
Selection Process:
Selection of award recipients shall be based on the merits of submitted materials. Incomplete applications will not be considered.
The two scholarship recipients will be recognized at the National Institute of Building Sciences (NIBS) annual conference in Arlington, VA in April. It is our goal to have both scholarship recipients attend this event. NIBS will sponsor the scholarship recipients to facilitate attending the conference.
Please note:
Scholarship recipients will be awarded a one-time $5,000 scholarship which may only be used for tuition. All scholarship funds will be sent directly to the recipient's college account. No money will be given directly to the student.
Family members of the selection committee or scholarship administrators are not eligible to receive this scholarship.
Questions? Please email BMMarshallMSF@gmail.com