SEPTEMBER 28, 2021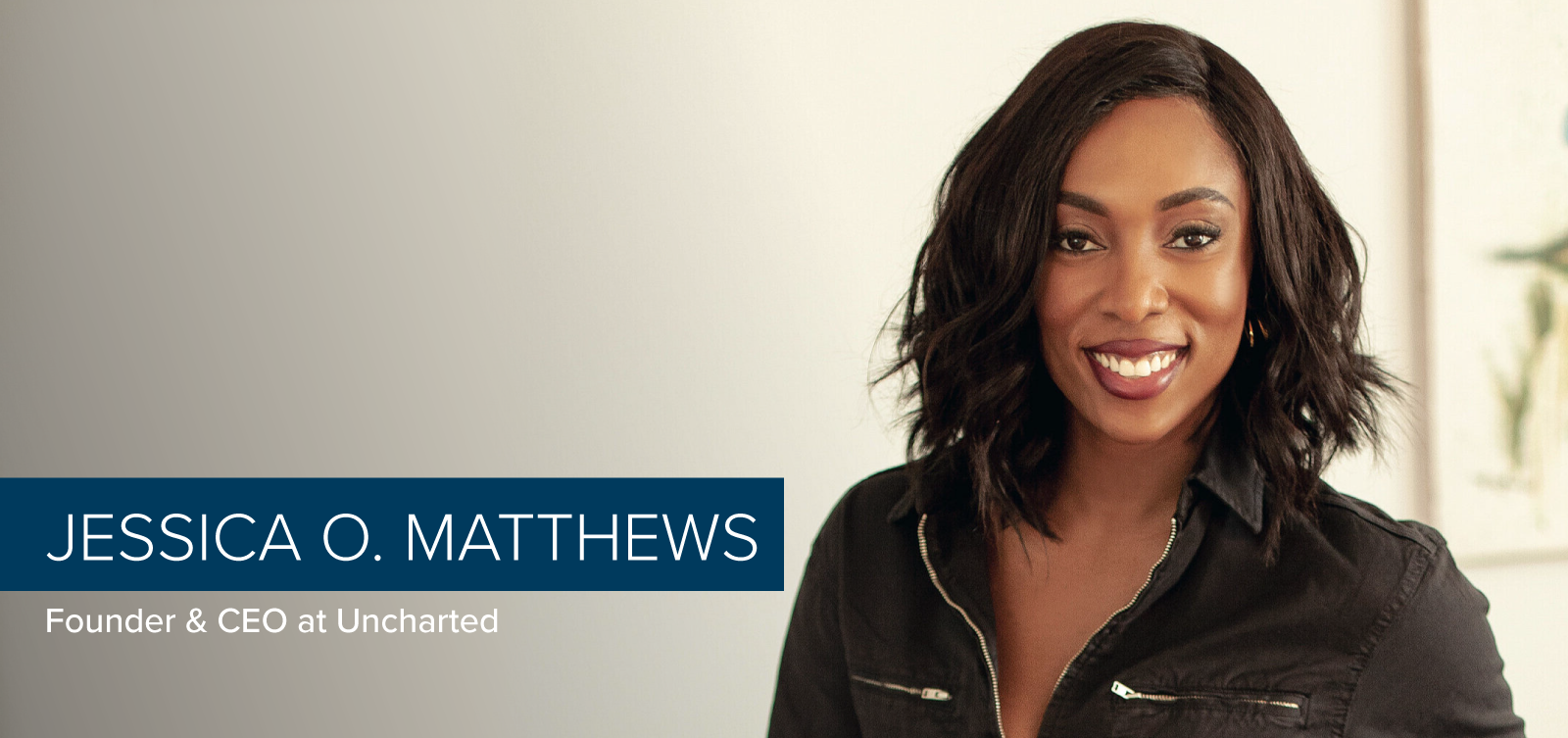 Jessica O. Matthews is an award-winning entrepreneur, inventor, and social scientist with more than 10 years of demonstrated thought leadership in the future of the built environment, climate resiliency, and improving equitable access to infrastructure resources. She is the founder and CEO of Uncharted, a sustainable infrastructure company that helps cities reduce the cost of developing smart infrastructure. Called "the Elon Musk of kinetic energy" by former U.S. chief technology officer Megan Smith, her groundbreaking research and career center around the intersection of disruptive technology, renewable energy, human behavior, and the psychology of self-actualization.

Jessica's career started at the age of 19 with her invention of the SOCCKET, an energy-generating soccer ball. At the age of 22, Jessica founded Uncharted as a power solutions company before expanding to integrated infrastructure solutions.

Jessica's success in entrepreneurship led to a White House invitation from President Barack Obama to represent small companies for the signing of the America Invents Act in 2012. In 2016, she raised what was at the time the largest Series A round ever raised by a black female founder in history, and was selected to ring the NASDAQ opening ceremony bell, representing all Forbes 30 Under 30 alumni.

A dual citizen of Nigeria and the United States, Jessica has a degree in psychology and economics from Harvard University, an MBA from Harvard Business School, and is listed on over 12 patents and patents pending. Her list of accolades includes Fortune's Most Promising Women Entrepreneurs, Forbes 30 Under 30, Inc. Magazine 30 Under 30, Harvard University Scientist of the Year, One Young World Entrepreneur of the Year, the Muhammad Ali Humanitarian Award, and Black Women Tech Talk's Tech Trailblazer Award. She has appeared on the cover of Forbes and Forbes Africa, as well as featured in Marie Claire, Wired, Inc., TechCrunch, The New York Times, and Fast Company, among others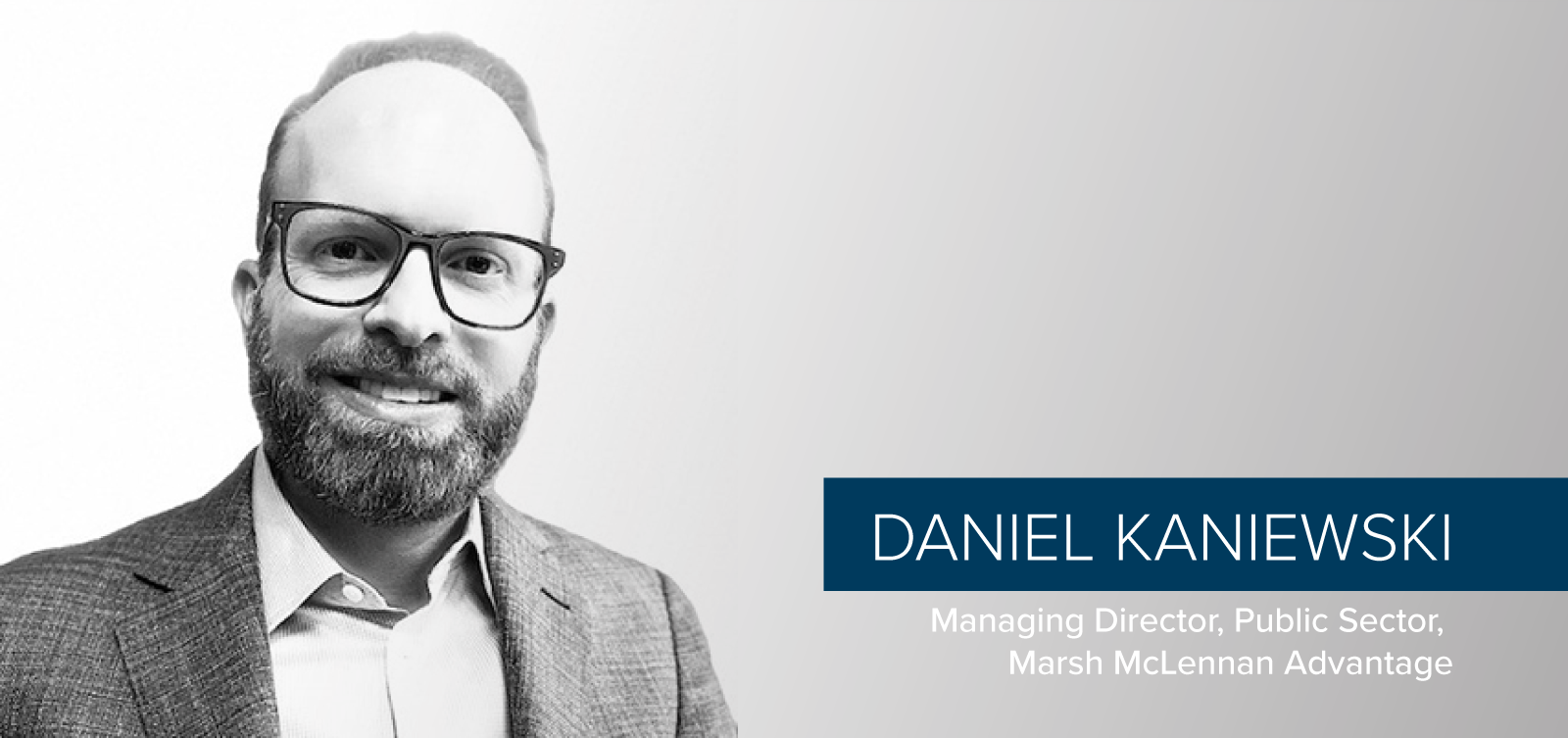 Daniel Kaniewski is Managing Director, Public Sector, Marsh McLennan Advantage. In this role he leads enterprise-wide initiatives that deliver breakthrough perspectives and innovative solutions for public sector challenges.
Prior to joining Marsh McLennan in February 2020, Dr. Kaniewski was Deputy Administrator for Resilience at the Federal Emergency Management Agency (FEMA). In this role he was FEMA's second ranking official and led the agency's pre-disaster programs. He was unanimously confirmed by the U.S. Senate on September 14, 2017.He was also Chair of the Organization for Economic Cooperation & Development (OECD) High Level Risk Forum, comprised of risk managers from the 36 OECD member nations.
Before FEMA he led the Global Resilience practice at AIR Worldwide, a catastrophe risk modeling firm. He was also a Senior Fellow at the Center for Cyber & Homeland Security.
Dr. Kaniewski was Special Assistant to the President for Homeland Security and Senior Director for Response Policy in the George W. Bush Administration, where he managed over 200 Presidential disaster declarations.
He holds a Ph.D. in Public Policy and Administration from George Washington University, an M.A. in National Security Studies from the Georgetown University School of Foreign Service, and a B.S. magna cum laude in Emergency Medical Services from George Washington University.

SEPTEMBER 29, 202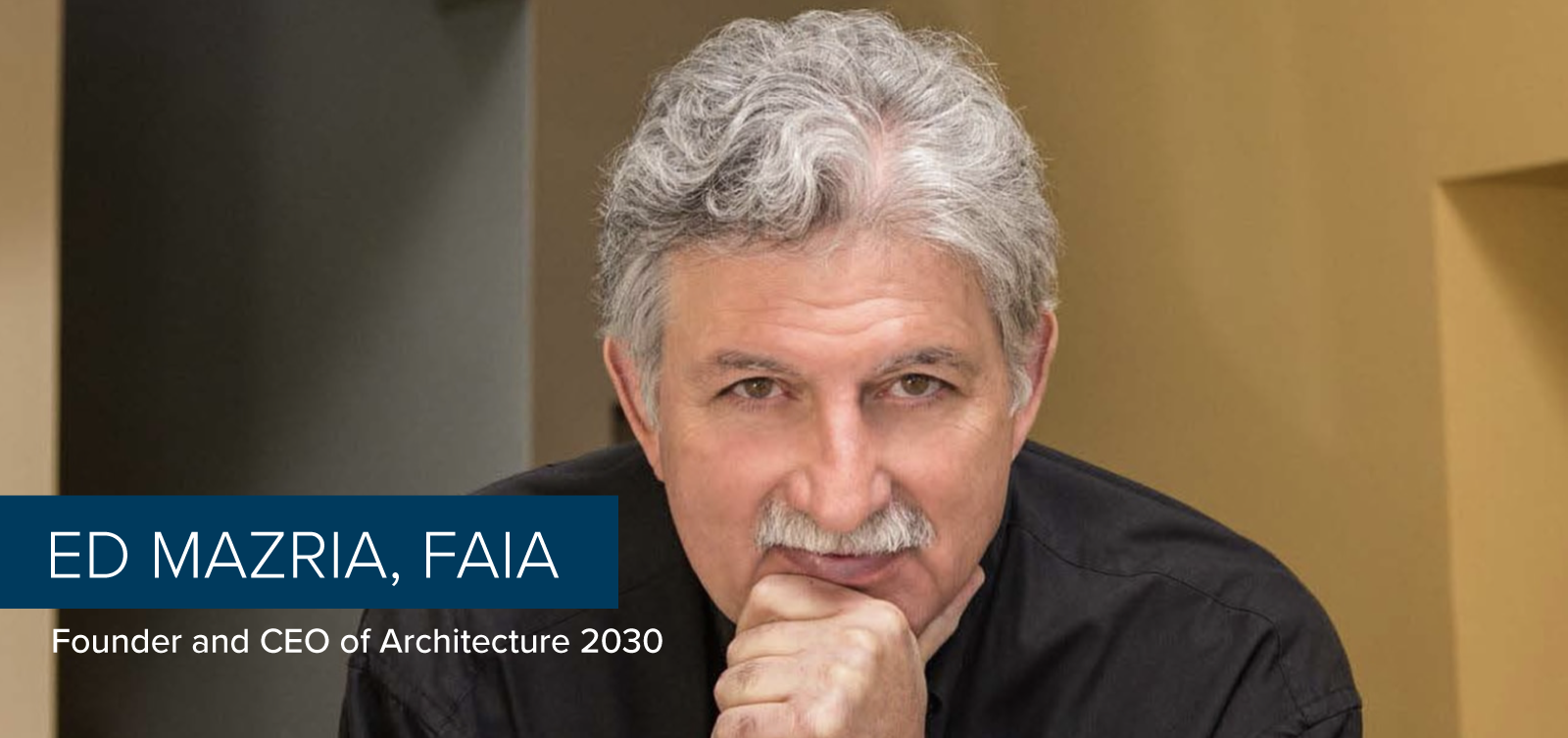 Edward Mazria is an internationally recognized architect, author, researcher, and educator. Over the past decade, his seminal research into the sustainability, resilience, energy consumption, and greenhouse gas emissions of the built environment has redefined the role of architecture, planning, design, and building, in reshaping our world. He is the founder of Architecture 2030, a think tank developing real-world solutions for 21st century problems, and host of the AIA+2030 Professional Education Series and inspiration for the 2030 Districts movement in North American cities.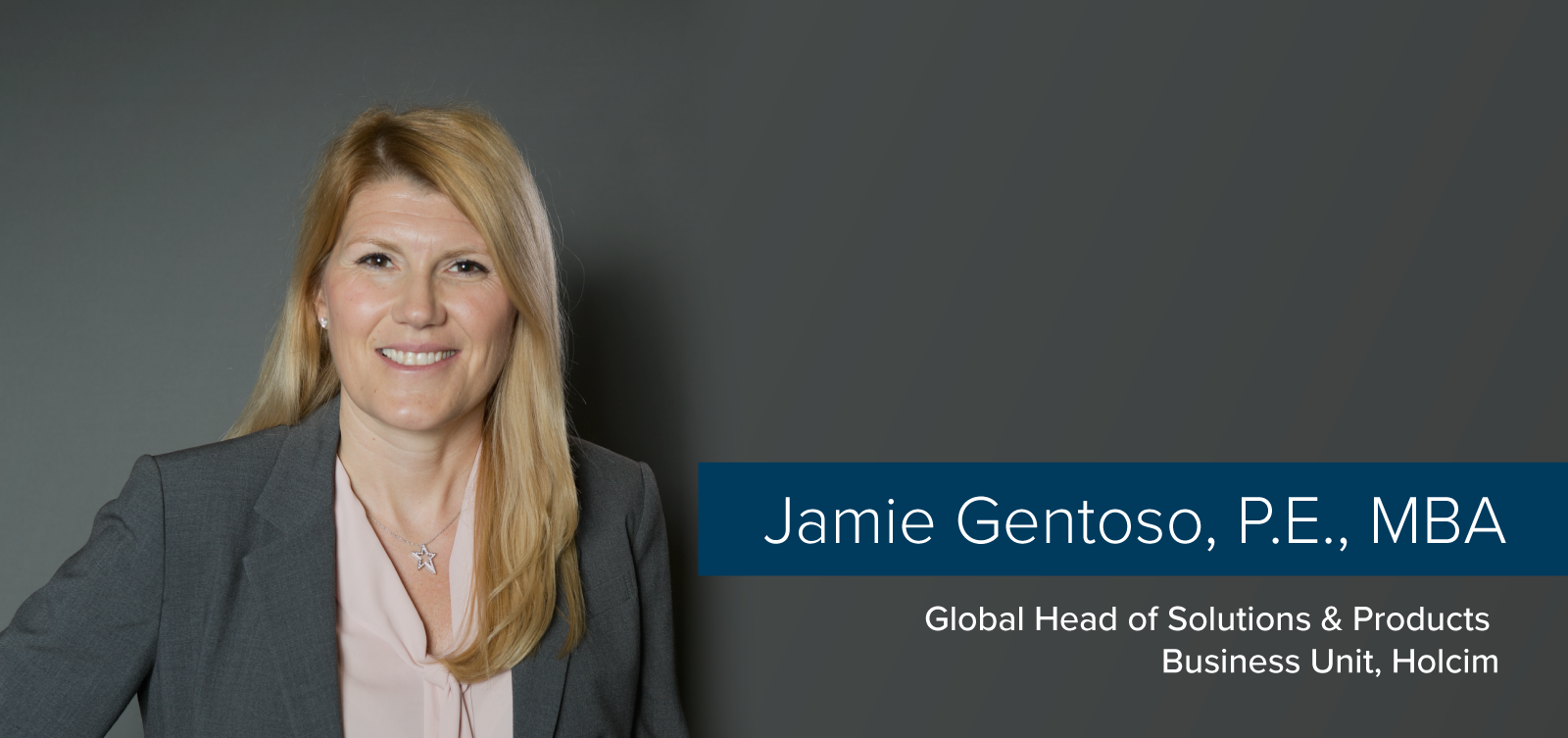 Jamie M. Gentoso, P.E. was appointed Head Solutions & Products Global Business Unit on 1 March, 2021. Since May 2018, Jamie was Chief Executive Officer for the US Cement organization where she was responsible for all cement product lines. She was previously Vice President of Sales and Marketing at Construction Specialties, and prior to this, Senior Vice President of Concrete at Sika Corporation US.
Jamie began her career at Holcim as a technical service engineer and Architectural and Engineering market manager. She has also sat on the Board of Directors for several industry organizations, including the Ready Mix Concrete Foundation, Precast Concrete Educational Foundation and the Concrete Industry Management (CIM) program.
Jamie received both her Masters of Business Administration and her Bachelor of Science in Civil Engineering from the University of Michigan.

SEPTEMBER 29, 2021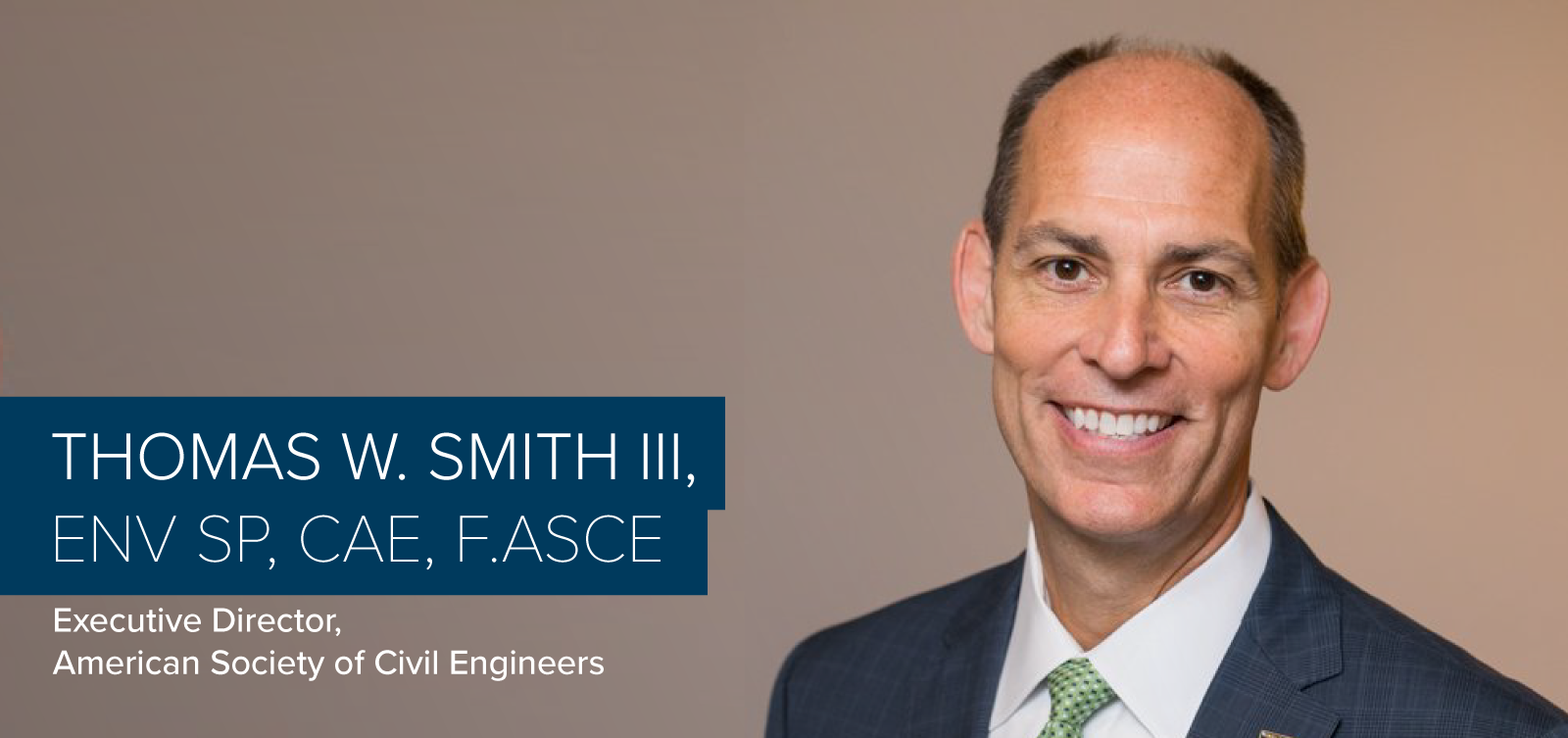 A dedicated member of the American Society of Civil Engineers (ASCE) for more than 25 years and a civil engineer by training, Tom Smith served as the association's deputy executive director and general counsel before becoming the executive director and secretary in January 2015. Smith also serves as a director on the board of the ASCE Foundation. Responsible for the day-to-day management of the Society, Smith leads a staff of over 200 and an active volunteer workforce of over 10,000, facilitating ASCE's tradition of providing high-quality products and services to more than 150,000 members in 177 countries, in all civil engineering disciplines and at all points of their career paths.
Before joining ASCE, Smith practiced law in Northern Virginia with the firm of Hazel & Thomas, P.C., now combined with Reed Smith, LLP. While in this position, Smith focused on commercial, construction and land use litigation in federal and state courts, and land use applications for commercial, industrial and residential development.
In addition to his master's degree in structural engineering and bachelor's degree in civil engineering from the University of Virginia, Smith holds a law degree from Washington & Lee University. He is admitted to the bar in Virginia and the District of Columbia. He is also a Certified Association Executive (CAE) and an Envision Sustainability Professional (ENV SP).
In 2020, Smith received the University of Virginia Engineering Distinguished Alumni Award. In 2011, he received the William H. Wisely American Civil Engineer Award, which recognizes ASCE members for their continuing efforts to promote appreciation for the history, tradition, developments and technical and professional activities of the Society.
Outside of ASCE, Smith serves as a trustee on the board of the United Engineering Foundation (UEF), where he serves on the Grants Committee and as chair of the Nominating Committee, as well as a member of the board of directors of the American Society of Association Executives (ASAE), where he also serves on the Leadership, Finance, Key Professional Activities and Key Global Activities Committees. Smith is also a member of the U.S. Chamber of Commerce Committee of 100, Chi Epsilon Civil Engineering Honor Society, and the Order of the Engineer.
Actively involved in his community, Smith serves on the Fairfax County Board of Zoning Appeals, and the National Park Trust Advisory Board and Land and Park Preservation Committee, and he and previously chaired bar association committees providing legal services to local homeless shelters as well as coordinating national moot court competitions. Smith has published articles on engineering ethics and legal issues and is a frequent speaker on association and civil engineering subjects.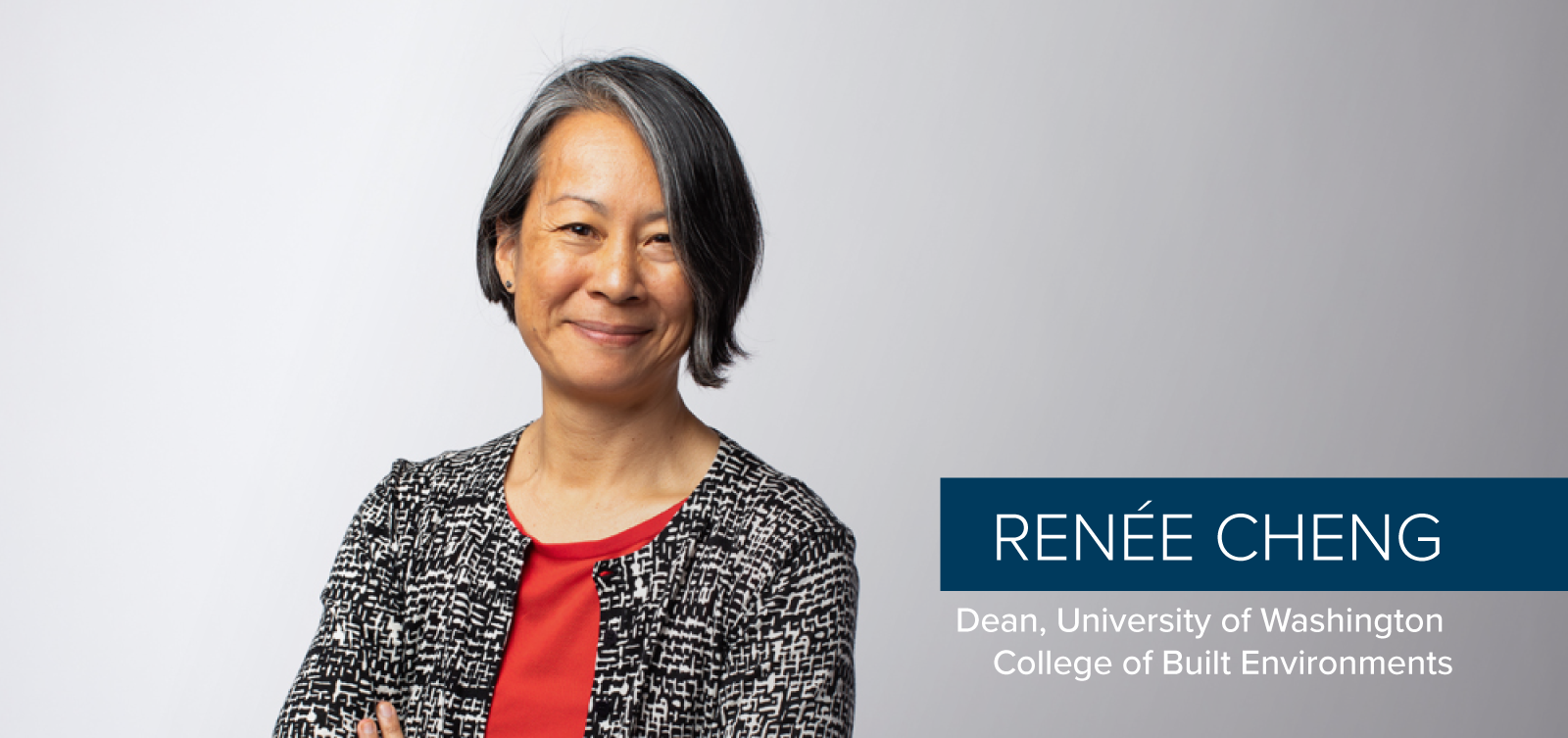 Renée Cheng joined the College of Built Environments as dean on January 1, 2019. Previously, she was with the University of Minnesota where she was a professor, associate dean of research, head of the school of architecture, and directed an innovative graduate program linking research with practice and licensure. Prior to UMN, she taught at the University of Michigan and the University of Arizona. She is a graduate of Harvard's Graduate School of Design and Harvard College.
A licensed architect, her professional experience includes work for Pei, Cobb, Freed and Partners and Richard Meier and Partners before founding Cheng-Olson Design. Dean Cheng has been honored twice as one of the top 25 most admired design educators in the United States by DesignIntelligence. She has received numerous honors and awards including the 2017 Lean Construction Institute Faculty Award and was named to the American Institute of Architecture's College of Fellows in 2017.
Cheng is a leader in the American Institute of Architects (AIA) and advocates for equity in the field of architecture and in the practices related to the built environment. Recently, Cheng led the research effort for the AIA guides for equitable practice in the workplace. Cheng has pioneered research surrounding the intersection of design and emerging technologies, including work on industry adoption of Integrated Project Delivery, Building Information Modeling and Lean.